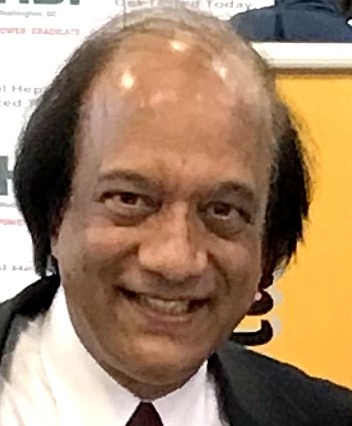 Dr. Suresh K Gupta, MD
President & Board Member
Dr. Suresh Kumar Gupta, MD immigrated to the US in May 1981, as a young physician. He is specialized in Internal Medicine and Geriatrics. His practice is based in Silver Spring, Maryland and serves the population of greater Washington DC. He is the official physician for the Embassy of India in Washington DC and also runs a teaching program for International Medical Graduates IMGs. He is a founding member of AICS and currently serves as the President.
Dr. Gupta's passion for community volunteer work is an inherent characteristic, he always finds time to offer treatment and counseling to the under-served people of diverse communities in Maryland, Virginia and Washington DC for over 30 years.
In April 2008, he was appointed by the Maryland Governor to serve on the prestigious Maryland State Board of Physicians, where he served for two terms and finished his eight years of civic duty as the Vice Chairman of the Board, until April 2016. He was appointed by Montgomery County Executive as a member of the Human Rights Commission where he continues to serve for the past nine years and was inducted into the Human Rights Hall of Fame, in 2010.He is also currently serving as a member on the Board of Directors of Montgomery Hospice.
Dr. Gupta lives in Rockville, Maryland with his wife Maansi and has a son Sachin, who is a specialized Brain Tumor Surgeon and daughter Seema, who is an Attorney.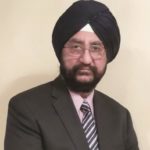 Manjit S Taneja
Chairperson of the Board
Manjit Taneja is the Chief IT Policy Officer at a US Federal Agency and has taught at George Washington University, Northern Virginia Community College, Learning Tree, and various other institutions. He is credited with conducting numerous seminars both in the USA and Europe. Son of an immigrant family he has lived in the greater Washington DC region for the past 46 years.
Manjit has been recognized by the community around him and by the US government for his accomplished community services. He also serves on the Board of Sikh Foundation of Virginia and is a past Chairman. He is currently on the Board of Fairfax County's 'Interfaith Communities for Dialog'. His flair and commitment for the improvement and well-being of the lives of community people is manifest in his role as the Chairperson of AICS (Asian American Inter Community Service, Inc.),a non-profit comprising of community volunteers, physicians, health professionals, and members from diverse professional backgrounds.
He currently lives in Virginia with his wife Raju and has a daughter and a son, Sheena Gill and ShaanTaneja, both professionally accomplished in their own fields.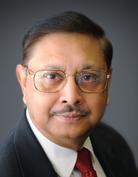 Dr. Sam Mukherjee, PhD, CLTC
Executive Director& Board Member
Dr. Sam Mukherjee is a retired multi-national executive and scientist by profession. In post-retirement switched to study financial planning and subsequently retired again as director of a major multi-national financial services company. As the Executive Director of AICS he devotes most of his time to community health and well-being. He is a founding member of AICS and a major advocate for equity and fairness in health care access.
Sam Mukherjee has been well recognized and rewarded by the Federal, State, County governments as well as by major community organizations for his services to the community. His professional journey took him to live and work in India, Japan, UK, Brazil and US and through the process has been able to soak in the diversity of religion and culture. He is proficient in seven languages. He is an appointed member of the Standing Advisory Committee of the Maryland Health Benefit Exchange,a member of Montgomery County Executive's Advisory Group and was the first elected Co-Chair of the Leadership Institute (LIEED) at Montgomery County. He has several international publications of his research work and is the author of a number of patents in Japan, Brazil and USA.  Over the years he has been able to bring together diverse groups to work together for the benefit of the under-served population.
Sam Mukherjee lives in North Potomac, Maryland with his wife Krishna and has a daughter Ipsita, a scientist in the bio-medical field and son-in-law Dr. JoergRothenbeuhler, a consultant to an international firm.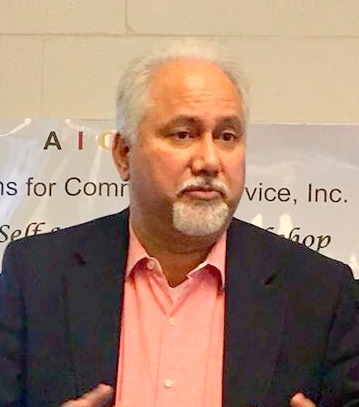 Vinod S Negi
Board Member

Devang Shah Esq
Board Member
Partha Gogoi
Board Member